Some new beaded bracelets and crocheted ropes I made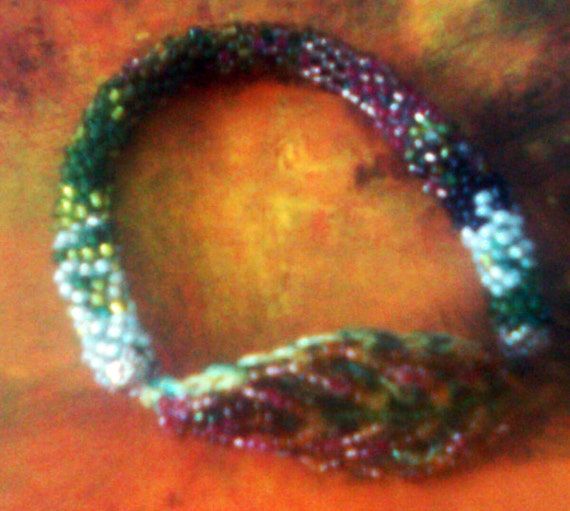 Four seasons crocheted rope bangle with a beaded crocheted leaf, one of the kind, worked on white, gold, 2 shades of green, 2 shades of brown, red, and black  seed beads and green cotton perle, fits to medium to large size.
Next one is a turkish crocheted rope, on gold, orange, red and brown seed beads with little beige pearles:
few beadwork / beaded bracelets:
And the black pearls little bracelet, perfect for a little black dress maybe?
Just pearls beaded bracelet:
On black, ivory and grey acrylic pearls with some metallic round beads as connectors. Fits to small size.
2 RAW bracelets with little flowers in gold and black details:
And a gold and red large bracelet: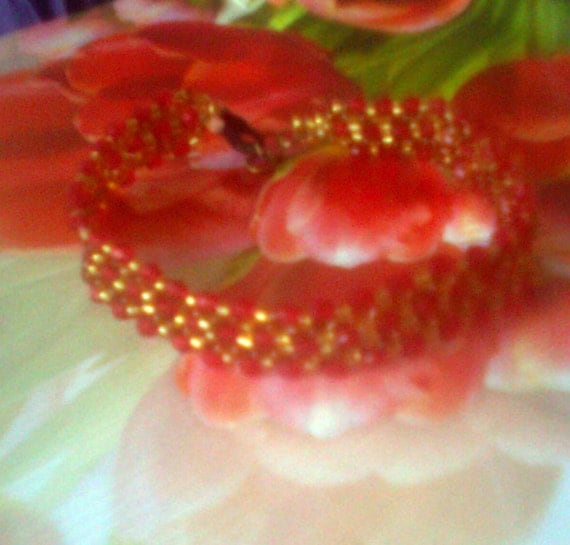 And an old bracelet, made few months ago:
And a new green spiral, not crocheted, is a beadwork:
Have fun with yarn or beads this weekend! And don't forget that you don't really need a pattern!
Next time I will have more classic crocheted ropes, some beaded beads with drops earrings and maybe another scarf or hat or something crochet for sure:D