I didn't post too much lately, but I've been busy finishing some projects:)
First a new #cardigan / #jacket in shades of #blue:
and the back: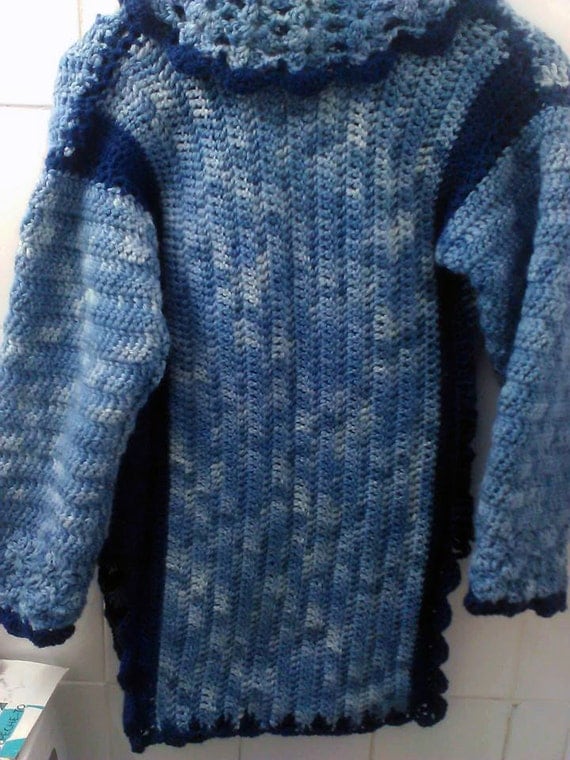 I used wool (bleu) and acrylic (bleumarine) yarn and a 6.5 mm (K) hook.
Made on length, on 92 stitches (it's pretty long), double crochet and 2 rows of cross stitch. The cowl is double V stitch: 2dc, ch 2, 2 dc in the same st. It's a 12 cm wide band around, and for the sleeves too.
And this is the top, in spring and summer colors:
I used same hook and a lot of stitches;).. More pictures on my FB page or shop (on link).
And a red and orange crocheted #necklace:
More pictures on links;)
Now back to work;)
Have a nice spring everyone!