Hi there,
I didn't have enough time to post lately, but I did crochet;)
I made this huge doily, in organic cotton, thick enough to be used as a decorative rug, doily or center table/mat:
I didn't block it yet. I wanted to make something repetitive, I was too tired to think:D But I love the result.
And my other doily rugs: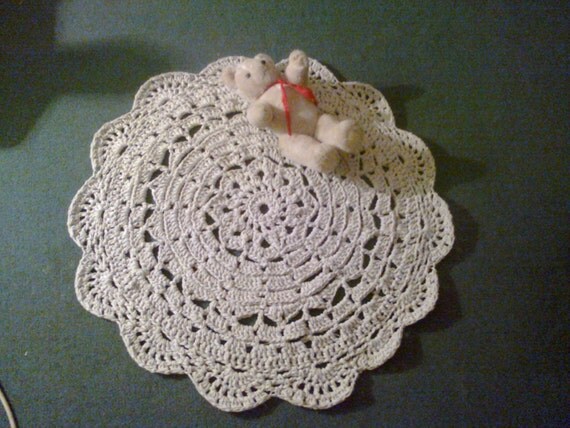 And a gray version, made to order,
And a cute necklace, on purple with a little flower:
And some beaded earrings:
Variations on same theme… Tear drop earrings in light purple and white, and golden seed beads and white pearls (faux).
About the white dress, I didn't have time to make something, but I found this nice motif (works better in smaller size, for large you will need a bigger hook or more stripes…).
Better quality image, black points are picots. You can mix those 2 motifs or use a single one, or just another one similar.
(link to Pinterest, where I found this one), but you can right click on image and search with google for more similar motif (some millions will result, so have fun picking one:)
Happy crafting everyone!