I didn't post lately, but I had some time (and nice yarn) to #crochet and #bead.
This project took me a while to accomplish, but I made it (finally). It is a #tunic or #dress in #fall colors (green, beige, and orange) with some nice spirals in front:
#fashion crochet
It is olive green and a bright orange (but not really neon). Link to my etsy shop. Available in my alittlemarket boutique too.
And a huge #granny square blouse or vest for #winter or fall: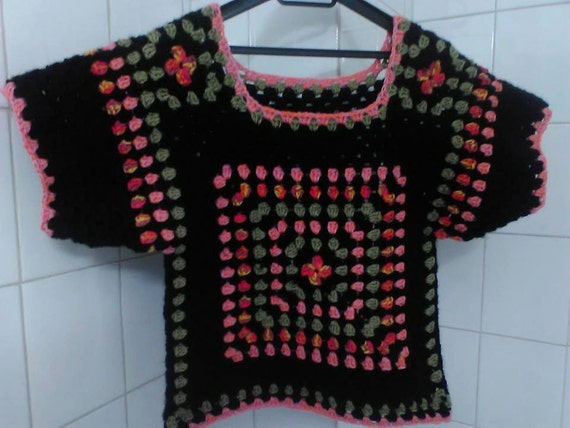 #black granny square hippie boho blouse / vest
It is soft and warm acrylic yarn (mostly acrylic, it might have some wool), and a pretty pattern:)) On the back same granny, minus those 2 flowers from shoulders.
And some cuties in pink or just nice bright colors:
spiral earrings with copper findings
Link to my alittle market #boutique (not listed on etsy).
And an assorted bracelet with flowers and beads:
#bracelet
And a pink #purse with a little tatted doily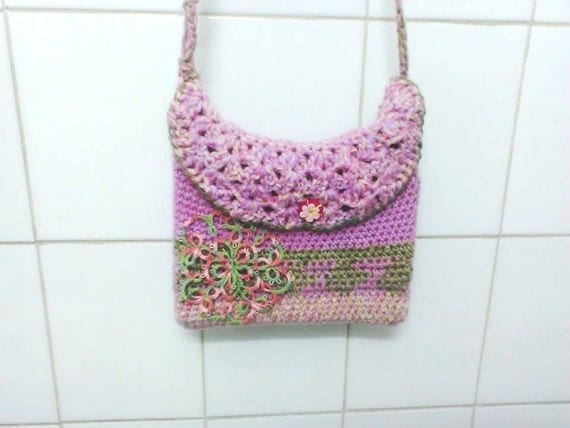 #bag #purse #pink
It is green, pink, lilac and some light yellow with a flower button. More pictures you can find on links  or in my shops, this is a free account, so limited space I'm afraid.
And I said beading… Just one bracelet, a freeform peyote stitch bracelet in fall colors (yellow, orange, brown)
#freeform bracelet #peyote #bracelet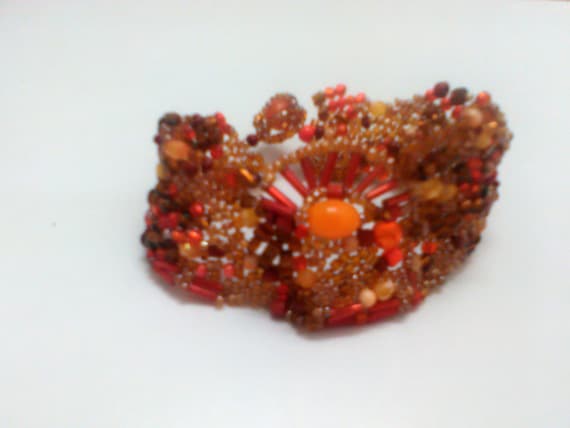 freeform #cuff
So what do you think?