I was busy at work lately, but still crafting.
I made a #top or short sleeves #blouse on Old Pink Red Heart Margareta with a 5 mm crochet hook. It is #lace, alternating #broomstick lace, #flowers and #pineapple motif edging.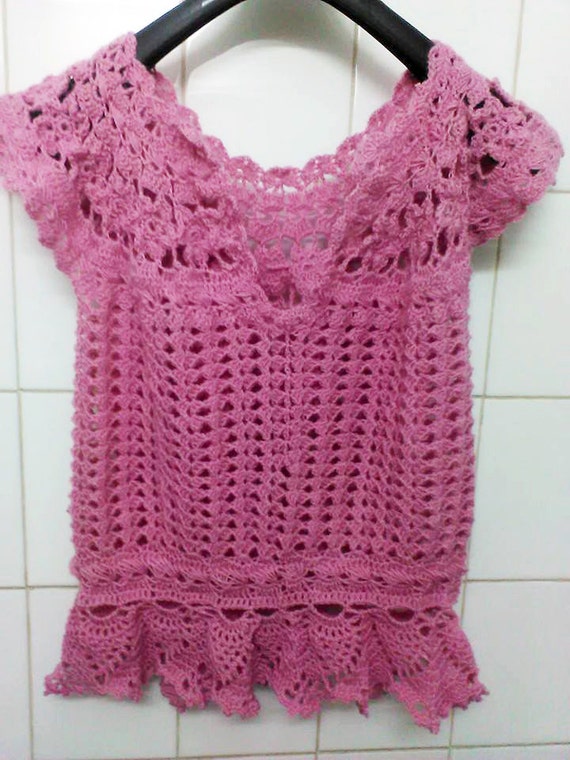 crocheted blouse
Link to my etsy shop with more pictures.
An Summer #sales on my etsy shop: 15 % discount, minimum purchase 10 $. Use summer2015 #coupon code at check out.
And I made a bikini top:D, colorful, various stitches. Main pattern is a classic triangle, but… change stitch and color at each 2 rounds and increased from round 4 just in 2 corners. (2.5 mm hook and cotton crochet thread no 6):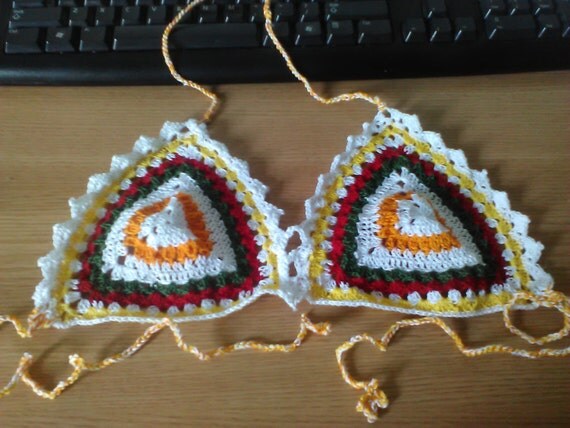 hippie bikini top
And some little #bracelets:) beaded and macrame/knots with beads:

macrame bracelet light green
All beads are white, the light made them to look blue or light green.
And if you like pink, I have some suggestions for you:
(founds on Internet, via google search:D)
bruges crochet
lace top crochet
Click on picture to find more pink;)
I will post more often, I hope.
Happy crafting;)